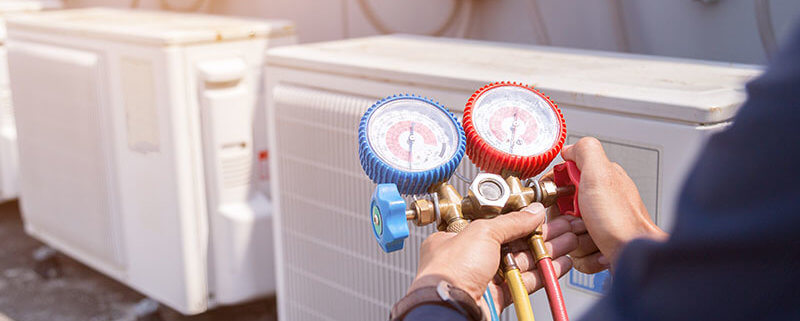 If you're installing a new commercial HVAC system, you may know you should have your new system tested, adjusted, and balanced. But what exactly is air balance? What will this testing and balancing process do for your system and your building? Here's what to know about the process.
What Is Air Balance?
Air balance is how much air a heater or air conditioner brings in versus how much air it expels. If the heating and air conditioning system expels more air than it consumes, it has a negative air balance. This commonly occurs in old buildings and in buildings that have been repurposed for new industries or extended through new additions. If the system brings in more than it expels, it has a positive air balance. But if the system brings in and expels the same amount of air, it has a neutral air balance. You want your system to have a neutral air balance.
Potential Air Balance Problems
When the air in your HVAC system is improperly balanced, problems can arise. For instance, if your system has a negative air balance, as described above, it is taking in untreated air and distributing it throughout your building. This creates condensation, and that condensation will invite contaminants into the system. These contaminants could increase the risk of health and safety problems among your colleagues and employees. Improperly balanced air can also cause drafts and cold spots throughout your building, and those will decrease your workplace's comfort level.
What Does the Test-and-Balance Process Look Like?
At Garrison Mechanical, we have our new installations tested and balanced by a third-party contractor. This contractor performs NEBB-certified tests on our HVAC equipment to check its air flows (or water flows, for chilled water systems). Then the contractor documents all of their findings and compares them against the system's design plans. They also make any necessary adjustments to make sure the system runs properly and has appropriate air distribution.
It is important to understand that although we do not perform the test-and-balance procedures ourselves, we hire and pay the contractor to make the process simpler and easier for you. We do this because we know you want to focus on running your business, so we provide a test-and-balance solution that's painless for you.
Benefits of Test and Balance
Performing test-and-balance procedures on your heating and cooling systems provides many benefits for your business and your commercial building. These benefits include:
Prolonged equipment life
Increased energy efficiency
Optimized system performance
Improved air quality
Increased workplace comfort
These benefits contribute to a healthy, harmonious work environment, and they are just some of the reasons you should consider investing in HVAC testing and balancing.
We Can Help With Your Testing and Balancing
If you are interested in having a commercial HVAC company install your new system and letting that company take care of the testing and balancing process, contact us today. We will work with a NEBB-certified third-party contractor to make sure your new system works properly. Though this isn't a process we work on directly, we can oversee it so you have fewer appointments to schedule, which lets you get back to running your business.
https://garrisonmechanical.com/wp-content/uploads/2019/06/05_May_BlogImages_0001_AdobeStock_208569402.jpg
600
800
https://garrisonmechanical.com/wp-content/uploads/2018/12/Transparent-Logo-340-180-300x159.png
2019-06-11 14:00:47
2019-06-14 18:44:11
Why You Should Invest in HVAC Test and Balance