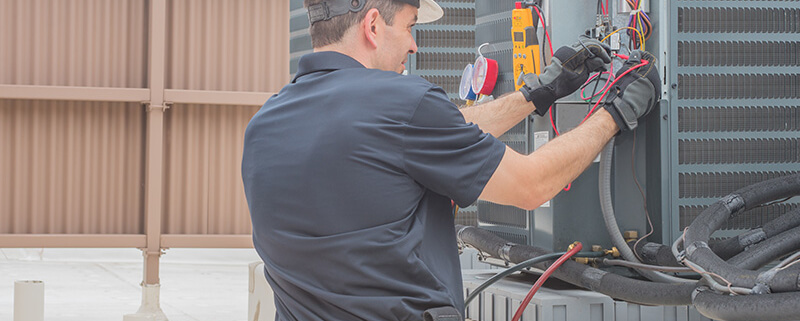 The heating and cooling equipment is one of the fundamental parts of your business. Without proper HVAC support, you can expect to see a loss in productivity, which may put portions of your business in shambles. Just think about your air conditioner burning out on the hottest day of the summer. What about if there is a gas leak close to your furnace? These are critical issues that could put your operation out of commission if they are not handled appropriately. For these reasons (and plenty more), it makes sense to develop a partnership with a professional HVAC company so they can take care of any emergency repairs in order to keep your business properly intact.
These are some of the primary things that you should expect from your emergency HVAC contractor:
Less Downtime:
If an emergency breaks out, you may need to shut off your HVAC system, and if it's bad enough, you may need to shut down your operation entirely. Any downtime can cause your business a significant amount of loss, taking away your ability to provide a service. Emergency heating and cooling providers will be there to remedy situations with your heating and cooling systems in immediate fashion so you can continue to focus on running a profit-turning operation.
24/7 Availability:
Disaster can strike at any time, from any angle. Many times a catastrophe will occur when we least expect it, and that might be when your HVAC system is needed the most. When it comes to managing your HVAC, 24 – hour emergency service is a critical necessity. You'll need a reliable source of support ready at all times. Before you sign the dotted line on any service agreement, make sure that your HVAC provider has a 24/7 support system just in case there is a repair service needed outside of standard working hours.
Optimal Working Environments:
Working alongside a trusted emergency HVAC specialist gives you the ability to keep your facility at a consistently comfortable level. When an emergency with your HVAC system is fixed, the service technician will make sure that your equipment is performing with high levels of efficiency. This, in turn, will help lead to more productivity from your entire workforce.
Cost-Effectiveness:
HVAC emergency services cost significantly lower than full-scale installations. Instead of breaking the bank on new equipment, you can preserve your current HVAC equipment with an emergency tuneup. This way, you'll be able to save big and improve the longevity of your building's most important utility system.
Contact Garrison Mechanical For Quality Control At The Highest Level:
When it comes to proper HVAC management, there is no one better to have by your side than the experts at Garrison Mechanical. With us at the helm, you can expect more comfortable heating and air conditioning, fewer headaches and stress, and a safer working environment overall. If you want to get the most optimal results from your HVAC system for less then contact us for complete details today.
Give us a call or visit our office in Pembroke Pines to schedule a consultation with one of our emergency service technicians.
https://garrisonmechanical.com/wp-content/uploads/2019/04/Jan_Blog2.jpg
600
800
https://garrisonmechanical.com/wp-content/uploads/2018/12/Transparent-Logo-340-180-300x159.png
2019-03-14 14:00:27
2019-05-10 14:38:51
The Importance Of Emergency HVAC Services