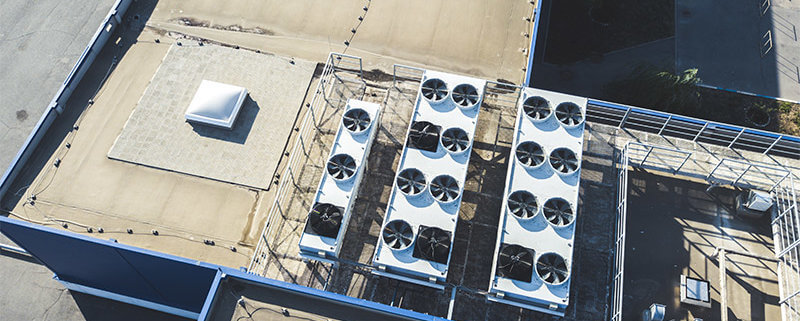 Determining whether to repair an HVAC system or replace it with a new one is a common dilemma. Sometimes in the HVAC industry, customers feel a technician has pressured them into buying a new system because they presented no other options. Conversely, technicians sometimes find themselves repairing an ancient system many times because business owners don't realize replacement is an option. It's important to weigh the decision to repair or replace your commercial HVAC system and to make sure you consider the following factors:
Age of Your System
Most commercial HVAC systems have a lifespan of 15-20 years, so if your system's age falls into that range, you may want to consider commercial HVAC replacement rather than repairs. Of course, your business's repair budget should be taken into consideration as well, as should the way your heating and air conditioning currently operates. If you have a 16-year-old system that needs relatively inexpensive repairs every once in a while, you may opt to stick with repairs for now and wait a few more years before you have a new HVAC system installed.
Maintenance Costs
Take stock of how much time you or the commercial HVAC company you partner with spend on reactive maintenance, such as equipment repairs, versus preventative maintenance, such as routine maintenance checks. If you're spending more time on reactive than preventative maintenance, it's probably time to consider replacing your system.
Repair vs. Replacement Costs
When considering HVAC repair or replacement, you can remember a simple rule of thumb: If your repairs cost more than 50% of the cost of a new HVAC installation, you're probably due for a replacement. Other repair vs. replacement calculations include getting a replacement if the repair costs more than $5,000, and whether the cost of your repair multiplied by your system's age is higher than the cost of a new system. Whichever calculation you decide to use, following the numbers is definitely a solid basis for your decision.
Signs of Deterioration
Does your duct system leak often? Does your HVAC unit make a lot of noise when it runs, or do does it randomly shut off? Does the system suffer frequent breakdowns? These are just some of the signs that may tell you it's time to replace your HVAC system. If you want to stick with repairs, your system may need them more frequently, and that may interrupt its operation and maintenance. This could interfere with the heating and cooling in your office, and in your facilities, which could affect your products as well as your employees and customers.
Consider System Upgrades
Before you invest in commissioning a new system, you should consider upgrading specific parts of your system that have problems. At Garrison Mechanical, we can replace your system with a new one, but we can also replace individual parts, which will save you time and money on repairs, and could help extend the lifespan of your current HVAC system. The parts we can replace include air handlers, evaporator and condenser coils, pumps, motors, fan coils, chillers, and cooling towers. Upgrades give you a third option so your repair or replace decision isn't so limited.
Let Us Help You With Your Decision
When you partner with Garrison Mechanical, we do our best to meet your needs every step of the way, and that includes when you're considering replacing your HVAC system. We can work with you to understand your business's HVAC system, and we provide a wide range of services, including commercial HVAC installation and replacement. Contact us today, and our team of experts will help you determine whether you should repair or replace your system.
https://garrisonmechanical.com/wp-content/uploads/2019/05/GarrisonBlog_APR_Pg1.jpg
600
800
https://garrisonmechanical.com/wp-content/uploads/2018/12/Transparent-Logo-340-180-300x159.png
2019-05-17 20:53:29
2019-05-17 20:55:37
Commercial HVAC Repair vs. Replacement